Rosśa Crean is a multi-genre recording artist and composer, so don't be afraid of the variety! You can also listen to a lot of Rosśa's work at Soundcloud by clicking here.
Rosśa is always for hire for multimedia and film projects as well. Check out the COMPOSITIONS page to listen to past works!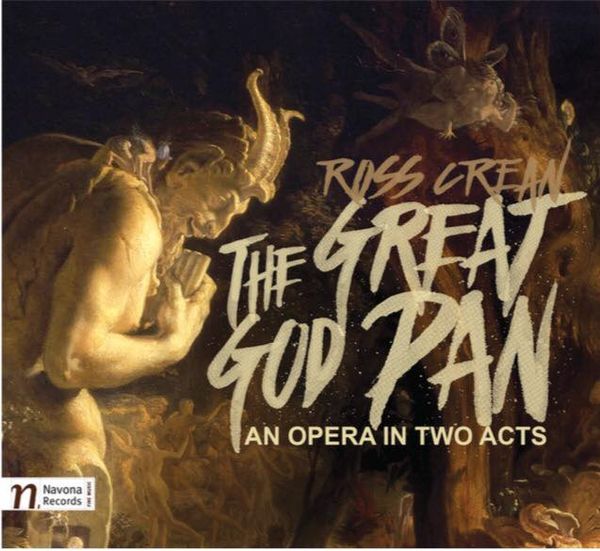 The Great God Pan: An Opera in Two Acts
Chicago-based composer Ross Crean's opera The Great God Pan soars in this new release, the first collaboration between the composer and PARMA recordings. The Great God Pan takes its story from an eponymous 1890 novella by Welsh author Arthur Machen, which explores themes of scientific hubris, transcendental medicine, and unexplainable supernatural behavior. Impressively, Crean adapted Machen's narrative into the work's libretto himself, an ambitious and rare undertaking for a composer. Crean's familiarity with the story shows through in the emotional resonance of his music, which matches and communicates the character's concerns and feelings with unflinching precision.
The key to Crean's musical portrayal of the story is twofold. First, beginning with the overture, much of the opera's accompanimental music is defined by pulsing ostinato ideas. This characteristic is inviting to the listener and draws us into the musical world of Crean's opera. More importantly, the relentless quality of these rhythms wordlessly establishes the ominous mixture of tension and mystery at the heart of The Great God Pan's narrative. Second, Crean's text setting is extremely clear, so the story is conveyed with crystal clarity in this recording.
Without giving too much away, the tale at the heart of The Great God Pan begins with a surgery gone wrong. The first character we meet, Dr. Raymond, has invited the opera's protagonist, Clarke, to witness an important experiment based in elements of non-traditional, ancient rituals. Dr. Raymond sacrifices his wife Mary as the subject of his attempt to access a higher spiritual plane – referred to as, "seeing the Great God Pan" – and unwittingly initiates a serious of mysterious supernatural occurrences that Clarke encounters over the next few decades.
iTunes
Amazon MP3
Amazon CD
Order From Naxos Direct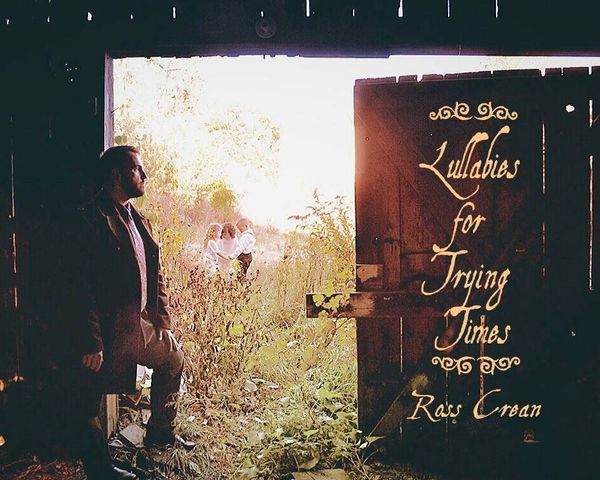 Lullabies for Trying Times
"Lullabies for Trying Times" is a collection of Gaelic and English lullaby songs, which Ross Crean created for his mother, Charleen, who passed away from Pancreatic Cancer in July of 2014. "My mother begged me for years to record a lullaby-type album," Crean said, "as did many of my friends who were having children. The only thing they all requested was that I make it listenable and interesting for them as adults, so I chose a few traditional favorites as well as composing a few original songs." 

During the pre-production process, Ross' mother was diagnosed with terminal Pancreatic Cancer. "After my Mum's diagnosis, I knew immediately that I had to record 'Siúil A Rún'. She sang that song all the time when I was a baby, and it was my chance to pay her back with a gift of that song, so I did a version that she would have enjoyed." Charleen quickly succumbed to the cancer three weeks after her diagnosis. "All we could do was watch," Ross said, "and when she was close to the end, I was able to bring in a copy of the song, and let her hear it. At that point, she was very incoherent, but when I asked her if she wanted to hear the song, she said a very solid YES. I put the earphones in her ears and let it play. I saw tears, and I knew I had gotten it to her just in time. She was still in there, and above anything else, I was so grateful to have that last chance. She was always the first one to listen to my songs, and I was damned is she didn't get to hear that one."

Many of the songs on "Lullabies for Trying Times" are piano accompanied, but also included the drone-infused "Taladh Chriosta", the folk guitar driven "A Fighter's Lullaby" (originally written for the CHERUBS Organization, which helps raise funds for children with Congenital Diaphragmatic Hernia disorder, also known as CDH), an orchestral accompanied version of the traditional song "Bheir Mé Ó", and the song "All Through the Night", in which Crean uses harp and clarinet to reflect the sense of innocence the words convey. 

A tear-jerker here is the song "Madeleine", which tells the story of two inseparable 6-year-old children who were fighting leukemia at the children's hospital Ross volunteered. "Yes, some of these songs are sad in nature,"Ross said, "but I think those that know and hear the story are able to keep in perspective what an amazing connection these two kids had between them. When one was dying, the other one said, 'I'll be right behind you', and kept his promise, passing away two days later. You never expect children to say things like that, or even know how to console others. That's what made this pretty incredible to me." - See more at: http://rosscrean.com/whats_new/lullabies_for_trying_times_out_now#sthash.jLn5vElb.dpuf
Get it at CD Baby!
Get it from iTunes!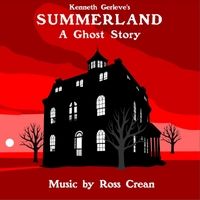 Summerland: A Ghost Story (Original Soundtrack)
Inspired by the art of Tim Burton and Edward Gorey, Ross Crean creates a creepy soundscape of strings, piano (inside and out), vocals, toy piano, and melodica, to reflect the story of artist Kenneth Gerleve's installation, which premiered at LUMA in 2014.
Buy from CDBaby!
Support independent music!!!
Buy from iTunes!!!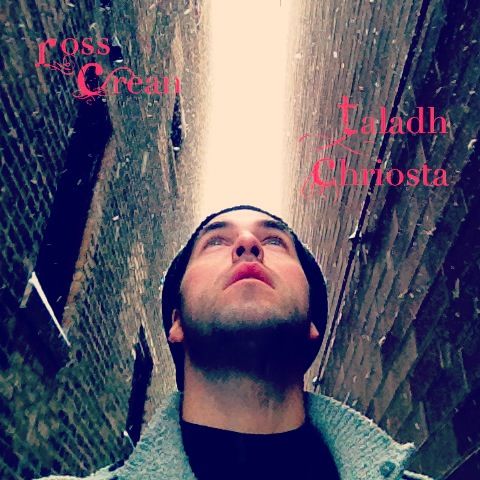 Taladh Chriosta (The Christ-Child's Lullaby)
Singer-Songwriter Ross Crean brings us a new Celtic holiday single in Gaelic. Drones, melodica, and Crean's soothing Baritone make this an ideal Christmas song for those Celtophiles.
Buy NOW at CDBaby!
Snatch it up now at iTunes!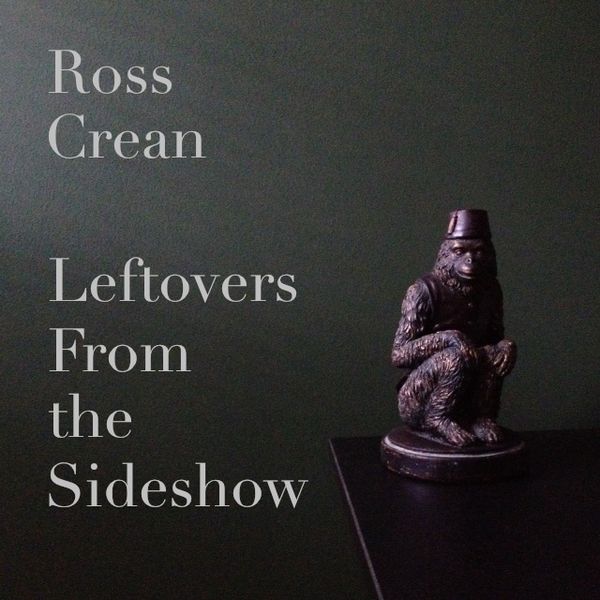 Leftovers from the Sideshow
"Leftovers From the Sideshow" is an acoustic EP of previously unreleased demos from the Alt-Folk Singer-Songwriter. All three ballads were songs that were originally meant for films, but those films never made it completion. 

All Songs Written by Ross Crean
Copyright 2013 Ross Crean/Knight & Thorne Music/ASCAP
All Rights Reserved

1) In Too Deep
Recorded at The Cottage, Glastonbury, England
Vocals, Piano, Guitar - Ross Crean

Originally written for a film called "Rose-Tinted World", about a rock
musician who comes back home to the rural town where he grew up, following
a friend's suicide.

2) Oh So Lonely
Recorded at Saint Xavier University, Chicago, IL
Vocals, Guitar - Ross Crean
Viola - Rebecca Keil

This was a song I wrote after "Lovers and Other Kinds of Monsters" was
released. It never seemed to fit on any project. Saint Xavier has an old
gymnasium that was converted for a rehearsal room for the university
choirs and orchestra. It was great just having Rebecca and I in this big
old gymnasium with natural acoustics. FYI: The first line of this song was
a direct quote. lol

3) I Know How the Story Goes
Recorded at World Music Company, Chicago, IL
Vocals & Piano - Ross Crean

This was a song from the "Lovers and Other Kinds of Monsters" sessions.
Obviously, it did not make it to the album. Just didn't seem to fit,
either. I recorded this at around 2 a.m. in the concert space at World
Music Company, where I used to teach voice lessons. My boss gave me a key
and let me practice there at night as much as I wanted. It was like a
second home.
We Really Love CDBaby!
Snatch this from iTUnes NOW!